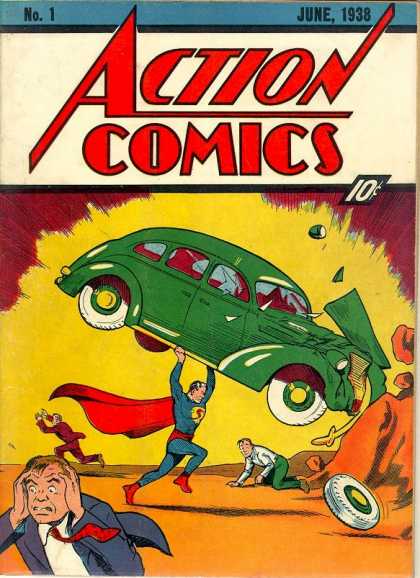 We all have a story. Not just a collection of experiences or events, but a specific moment in our past that set into motion who we are today. Perhaps you could say my origin story was the day my father took me outside, shovel in hand, and led me to my first burial. It was humid outside. Several yards away a caravan of black cars pulled up beside a freshly dug plot. Men and women with pale, worn, tear-streaked faces surrounded a coffin. A priest said words. People nodded. A child cried, an anguished pained cry and my father told me to snap out of it…to dig. That another plot needed to be prepared. There would always be another plot to prepare. The dirt stained my fingernails and that black stain has never washed away.
Comic book heroes and villains have origin stories as famous as their superpowers. Also known as a pourquoi story, the origin story is a narrative that explains why something is the way it is. Many myths, legends and folk tales have famous origin stories, such as ones that explain the origin of the universe, why snakes have no legs, why the raven is a black bird, or why a tiger has stripes. Many cultures have various origin stories.
Origin stories of comic book characters have been known to vary. New comic editions, films, or animated series have been known to retell a characters origin story, retell it with some additions, or recreate the origin story completely.
Following is a list of comic book heroes and villains and their origin stories (List to be expanded in coming days/weeks by the Undertaker):
Batman – Witnessed the murder of his parents. This moment led him to be a crime fighter.
Spider-man – Witnessed his uncle's murder. Went on to fight crime using superpowers obtained after a bite by a radioactive spider.
Superman – His planet was destroyed and his strict moral code moved him to fight evil.
The Joker –The Joker is an interesting villain in that he does not have a definitive origin story. Each time he recounts his origin story it is different. However, it is accepted that some sort of trauma led his appearance to change freakishly and thus, he became evil.
As the Undertaker is quite the comic book mythology connoisseur, the list above will be expanded in coming days. Do check back for a quick summery of comic book characters and their origin stories.
-Gravedigger
Ironman – The original origin story of millionaire inventor Tony Stark is that he is hit with shrapnel when visiting Vietnam forcing him to create the Ark Reactor that he wears in his chest that keeps the shrapnel from his heart. He then creates the Ironman suit to escape his imprisonment in a POW camp in Vietnam. The story was recently updated to Iraq as the setting.
 Thor – The God of Thunder and son of Oden. Thor wields a Hammer called Mjölnir, which few people can lift, the only other being that has been known to be able to lift the hammer is the Hulk and even he struggled.
 Hulk – Dr. Bruce Banner's experiments with gamma radiation and an accidental explosion gave birth to the Hulk a creature of pure rage that no one can control. The Hulk is triggered when ever Banner gets angry releasing the beast.
 Captain America – Steven Rogers a small scraggly private in the army was recruited to be injected with a new experimental serum called the super solider serum during WWII creating Captain America. Later found in the frozen waters of the arctic he walks modern America again.
-Undertaker